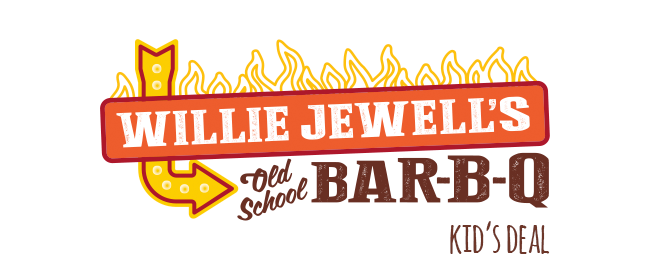 SUN: Willie Jewell's Barbecue Kid's Meal
Posted on 07/05/2016 by ppadmin | Comments Off on SUN: Willie Jewell's Barbecue Kid's Meal
THE DETAILS: Sunday Only, One kids meal for $.99 per adult meal purchased at Willie Jewell's BBQ.  Cannot be combined with other offers, valid on Sundays only.
HOURS:
All Week, 11am – 9pm
LOCATION:
3512 River Watch Pkwy
Augusta, GA 30907
Phone:(762) 222-8587
1376 Whiskey Rd
Aiken, SC 29803
Show coupon in store on your mobile phone to redeem.
Share